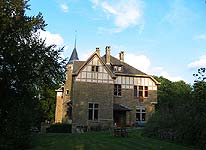 Esnieux: country house and caretaker's lodge, +/- 1,000 square meters, heated swimming pool, estate.
3. Payment of the commission is only due when the sale has been completed (not when the "compromis" is signed). He feels that he has only completed his job when the vendor is paid in full.
4. There are no admin fees: the end result is the only thing that matters!
If the property sells easily, the vendor is guaranteed the best selling price.
If the property is more difficult to sell, the chances of finding the right buyer are multiplied.